The Tonino Lamborghini ROSSO Shaoxing is scheduled for a grand opening in 2025
Following the official announcement of Tonino Lamborghini's new hotel brand, Tonino Lamborghini ROSSO, the company continues its strategic expansion by announcing the first resort, Tonino Lamborghini ROSSO Shaoxing Le Iris, which will join the brand's strong line-up in China in 2025. The hotel is located in Shang Yu's Goblet Hill, Shaoxing, a place to get away from the hustle and bustle and find a comfortable space to call your own. ROSSO was created with the intention of creating a relaxing and personalized experience that guests can rely on. ROSSO's values are to provide a high level of service with a touch of independence, to deliver personalized attention to each guest, and to present surprise and pleasure in the details throughout. In keeping with the spirit of Tonino Lamborghini's philosophy of the ultimate, pure lifestyle, ROSSO continues to offer the same attentive service, ensuring that every occasion - a relaxing weekend, an important work trip or a lively reunion with friends and family - is a memorable one.
I am very proud to announce the birth of this new hotel concept: at ROSSO, everyone is a host," said Ferruccio Lamborghini, CEO and Vice President of the 40-year-old Italian company, Tonino Lamborghini. Our goal is to create a stay full of passion, pleasure and great service. ROSSO is not just a space, it is a way of life; a perfect blend of cutting-edge design and the brand's exclusive passion, which is our heartfelt commitment to all our hotel projects."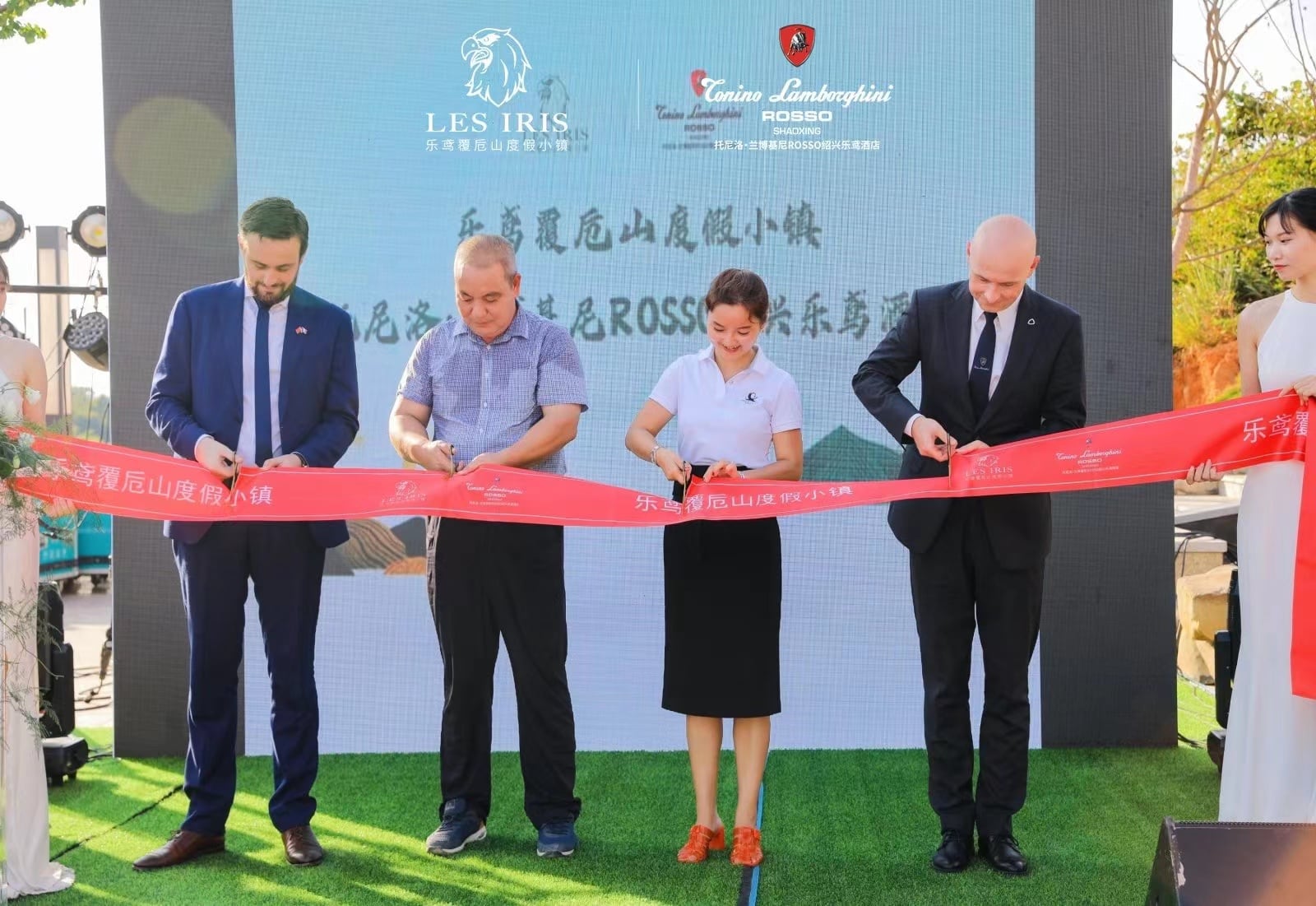 Tonino Lamborghini Hotels & Resorts
The heir to the Lamborghini family, Mr. Tonino Lamborghini, founded the Tonino Lamborghini Company in Italy in 1981, and today the company is headquartered in the magnificent Palazzo Vignola, a Renaissance castle outside Bologna.
Drawing inspiration from his family heritage and his vast experience in mechanical and automotive engineering, Mr. Lamborghini has developed a lifestyle experience brand with a range of luxury design products including watches, eyewear, leather goods, smartphones, fragrances, furniture, apparel, sports accessories, golf and utility vehicles, specialty drinks, five-star boutique hotels, real estate projects, coffee and restaurants.
For 40 years, Tonino Lamborghini has been synonymous with the Made in Italy lifestyle. By staying true to the tradition and the story of the Lamborghini family, the company seeks to promote a unique Italian style and taste.
The spirit of never compromise, Italian craftsmanship and design, and a globally recognized luxury, exclusive Italian style, are the values that define the Tonino Lamborghini brand. The company's vision is to bring the Italian passion and spirit to the global market with distinctive products inspired by Italian industrial design and the Lamborghini family in the field of mechanics.
Born in Italy in 1947, Mr. Tonino Lamborghini is now the President of the company and in 2015, Mr. Tonino's oldest son, Ferruccio, joined the company as Vice President in 2016 and as CEO in 2018. Ferrugio inherited the name not only from his famous grandfather, but also from his love of speed, as he was also the Italian Speed Championship motorcycle champion.
Join-In Hospitality Management
As a hotel management company with international standards and a global management perspective, Join-In Hotel Management Company has a high level of corporate culture and a rigorous corporate management system. A team of internationally experienced hotel management personnel ensures that every guest of the hotel enjoys high-quality services beyond imagination, from high-end exquisite luxury facilities to cost-effective campus hotels, all incorporating the essence of Italian culture and the extraordinary experience generated by the intersection of Chinese and Western cultures.
Join-In continues to adjust and grow in response to the continuously changing needs of our guests and staff. The core philosophy of putting people first, working with integrity and pursuing excellence has brought Join-In to where it is today and will continue to drive it into the future. Join-In is always exploring innovative ways to serve its clients, educate its students, provide career development opportunities for its employees, and enhance the company's performance.
Over the next 10 years, Joying will prepare to open and manage more than 40 star hotels and resorts in China and abroad.