Tonino Lamborghini Hotel Suzhou Received "The Mega-hit WOW 2019" Award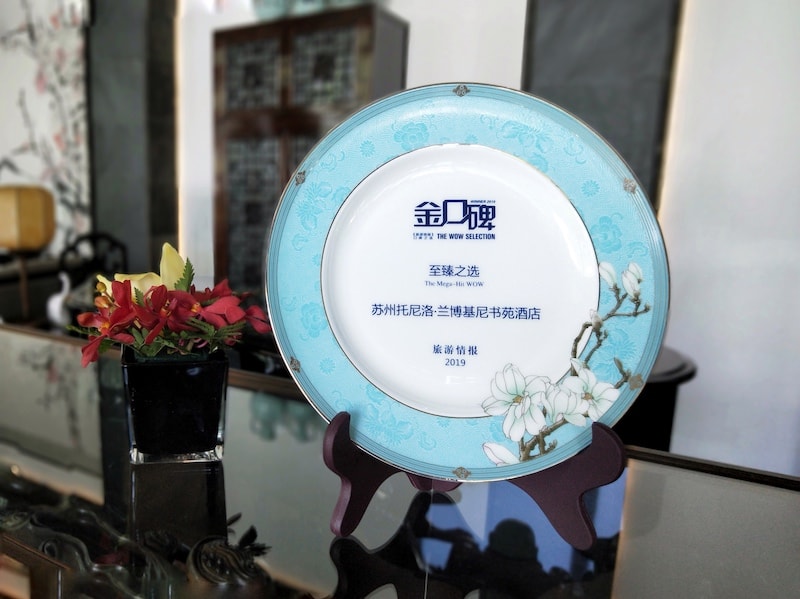 Tonino Lamborghini Hotel Suzhou has been awarded the honor of The Mega-hit WOW 2019 award as part of The Best Resort Hotels Awards 2019 organized by the Travel Info Magazine.
As a guide for alternative tourism and an advocate of the concept of "hotel as a vacation", the Travel Info Magazine focuses on the needs of readers and consumers for their holiday destinations, follows vacation industry trends, and seeks and explores new vacation styles.
A total of eighteen WOW Selection Awards were given in four categories with Tonino Lamborghini Hotel Suzhou receiving The Mega-hit WOW 2019 award as part of the Annual Glory section. The contest, strictly adhering to the principles of objectivity and fairness, combined experts' insights with actual consumers' reviews to select the best amongst more than 150 high-end hotels and boutique B&B's.
The award signifies recognition of the never-ceasing efforts by Tonino Lamborghini Hotel Suzhou to consistently provide only the best and the most personal of experiences to their guests, delivering on the brand's promise of creating The Exclusive World of Authentic Lifestyle Experience.